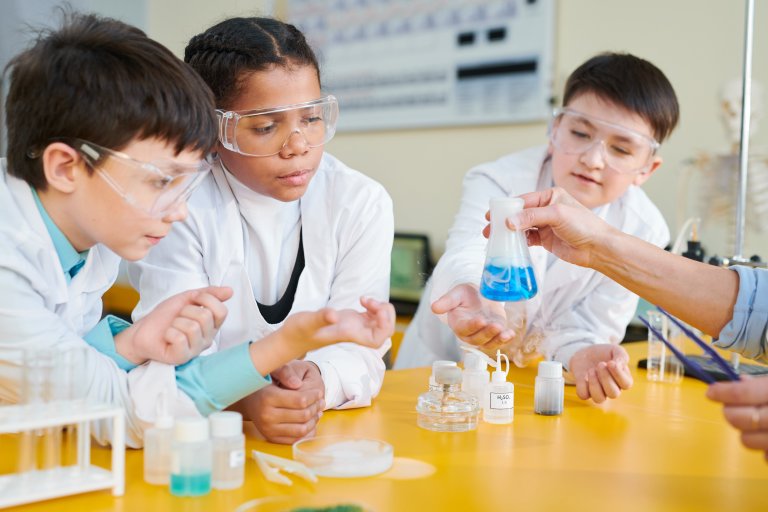 Online tutoring for Grade 7
7th graders will benefit from online tutoring to have a solid academic foundation. Learn all your subjects while receiving test preparation support at any time, anywhere.
For children who are still getting used to middle school, 7th grade subjects might be particularly challenging. With the correct tuition and direction, these subjects might be less intimidating.
Understanding 7th grade themes and concepts in English, math,  science, business and entrepreneurship, and technology & ICT studies just got a lot more fascinating with alaprann.mu's interactive, self-paced, and group learning features!
Why learn with alaprann.mu?
Affordable tutoring
Education of outstanding quality shouldn't be expensive. We provide all of our students affordable tutoring as a solution combined with the most technology advanced platform to enhance the learning experience
Professional Tutors
Every instructor at alaprann.mu has years of teaching experience and is a subject matter expert. We carefully choose tutors since we are accountable for each student's achievement.
To make sure your kid is in good hands, we carefully selected instructors who are in the top 1% of Mauritius.
Gamification
Developing a playful learning environment is among our top priorities. After all, if learning should be fun to ensure a maximum aciduity and retention.
A social platform
Interact with group, messages chats and forums. Learning in groups, pushing your limits and getting encouraged by your peers and instructors is a great5 way to create a positive environment favorable to improvement.
Learn anytime anywhere and at your own pace
Learning on demand, from the comfort of your home, and fitting your tight schedule. This is the future of education.
Micro learning
Digest easily bit-sized lessons and get examined with 8 different type of quizzes after each topics. Not sure you mastered your subject? Go pack to the lesson anytime or ask question on our forum.